Remediation
Make data work for you, and always be compliant. Comply with all legal requirements by clearing backlogs of files in your archive. As a result, historical, large-scale archives are recognized effortlessly, with a +99% recognition rate.
Request a demo
How can we help you?
Always compliant
Blur sensitive personal data in your records to avoid fines
Process large volumes of documents in real time or in the background
Artificial intelligence works in the back office while you have time for your customers
Everything at your fingertips
Search your digital archive with your own parameters
Achieve optimal results thanks to our tools based on artificial intelligence
Use keywords to find what you are looking for, without exception
Get to know your customers
Cost-effective work starts with automating routine tasks
Let our algorithm do your work with 99% accuracy
Enjoy a back office that is always fully compliant
Those who use Hyarchis Remediation
BCM Global - GDPR Compliance
Where BCMGlobal started in 2019 as a greenfield operation in the Netherlands, in less than two years it has become the undisputed market leader in investment mortgage servicing. This growth, according to Gijs van Reeden, Managing Director Change & Technology BCMGlobal, can be attributed to the technological proposition BCMGlobal put in place together with Ohpen and Hyarchis: -170.000 documents -452.000 pages -185 GB of data -121 document types GDPR compliance automatically blurs out BSN numbers Documents are made compliant upon reception GDPR compliance offers an accuracy of 98%"
Testimonial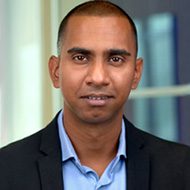 Hyarchis eDiscovery has helped us to create a fully text-searchable archive that serves as a launchpad to automate a wide range of business processes. Having unlimited access to the full contents of our digital archive allows us to search through all relevant customer data, classify documents upon reception and assign incoming communication to the correct workflow. Likewise, eDiscovery will allow us to take our quality assurance efforts from spot-checking 20% of our archive to spot checking 100% of it
Did we pique your interest?
See how Hyarchis can change the game for you.