Blurrify
Data anonymization and data masking are key parts of regulatory compliance. Blurrify is a simple, powerful AI-based tool that uses cutting-edge software that guarantees customer data privacy.
Automatic data anonymization
Blurrify is something quite special. Using optical character recognition, it scans incoming documents - as well as existing documents - and blurs out the data you don't need to keep. Identification numbers, medical information or social security numbers can be omitted. Compliance management never felt this good.
Total data control
It doesn't just end there though. Blurrify can even blur out images and large text sections. By blurring out any type of sensitive customer data and suited to unstructured documents of any file type, Blurrify makes your archive GDPR-compliant and offsets the threat of data breaches.
Only store the data you need to
Never run into data minimization and compliance issues again. Blurrify blurs out the data you don't need to keep. Automatically or with more control - it's up to you.
Facts
Incoming and existing documents are all 'blurrable'. The documents and files in question are earmarked by people or identified by Blurrify.
Freedom
Enjoy the benefits of an archive the data of which is minimized and masked. Benefits include more free time and better sleep at night.
Function
Blurrify's optical character recognition identifies the data you need to anonymize. Then it does just that.
Case study
Syntrus Achmea Real Estate & Finance
Within a period of 6 weeks, 70,000 mortgage files, or 1.5 million documents, were scanned with the goal of finding a BSN number. With an accuracy of 95%, around 700,000 BSN numbers were successfully blurred out. This not only saved SARE&F a year in manual effort and associated costs, but it also provided SARE&F with a scalable model for ensuring the future compliance of legacy data.
Blurrify testimonials
The availability of a highly innovative IT infrastructure is a prerequisite to realize our ambitions and strengthen our position in the Dutch market. Looking back on a smooth implementation process as well as a streamlined onboarding of our launching customer, we believe that we have made the right choice with Hyarchis.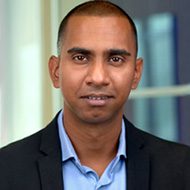 With unrestricted access to our source documents which contain our customer information, we create a single source of truth within our company. This is a source of truth that we can rely upon within all of our business processes. Together with Hyarchis, this is the first step in a long-term roadmap with which we aim to create large-scale automation for both our acceptance and quality assurance processes.
The introduction of GDPR conflicts with our retention obligation, which means that we can no longer store sensitive information such as a BSN number in our archive. Removing these BSN numbers sounds simple until you become aware that our archive consists of large volumes of unstructured and uncategorized documents. Thanks to Blurrify, we can scalably meet regulatory obligations in all cases and in conjunction at the same time.
Did we pique your interest?
See how Hyarchis can change the game for you.
Request a demo