Onboarding
KYC workflow as part of your all-digital onboarding. Customer onboarding can be a time-consuming process, but it is essential to the survival of your organization. This KYC process must be completed before customers can open an account or do any other business. By automating this process through artificial intelligence, you save time, maintain focus and avoid mistakes.
Request a demo
How can we help you?
Risk profile assessment
Assess the level and nature of risks and capture findings automatically
Perform risk assessment automated or on demand on an integrated platform
Be aware of risks during each stage of the customer relationship
Fast and reliable identity verification
All your customer data is always complete, correct & consistent
The entire KYC process is performed automatically, thanks to artificial intelligence
Customer-sensitive information in order, according to all ethical requirements and current laws and regulations
Efficient, intelligent document processing
Repetitive tasks and ingrained errors are a thing of the past, thanks to our AI-based tools
Consistently access your dynamic archive
Free up valuable capacity so you can act faster and more accurately toward your customers.
What those users are saying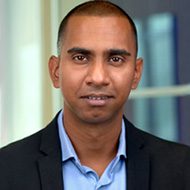 With unrestricted access to our source documents which contain our customer information, we create a single source of truth within our company. This is a source of truth that we can rely upon within all of our business processes. Together with Hyarchis, this is the first step in a long-term roadmap with which we aim to create large-scale automation for both our acceptance and quality assurance processes.
The availability of a highly innovative IT infrastructure is a prerequisite to realize our ambitions and strengthen our position in the Dutch market. Looking back on a smooth implementation process as well as a streamlined onboarding of our launching customer, we believe that we have made the right choice with Hyarchis.
The introduction of GDPR conflicts with our retention obligation, which means that we can no longer store sensitive information such as a BSN number in our archive. That sounds simple until you become aware that our archive consists of large volumes of unstructured and uncategorized documents. Thanks to intelligent and automated solutions, we can meet regulatory obligations in all cases and in conjunction at the same time.
Did we pique your interest?
See how Hyarchis can change the game for you.