Operational Efficiency
Countless hours are wasted yearly on time-consuming back-office tasks that swallow up manpower. At the same time, ever-changing customer expectations and new competitors on the block have created a stronger need for instant customer service. Our Operational Efficiency tools help you win that time back by cutting admin work and costs with AI.
Search-It
Search-It lets you extract the full value of your data archive. How? By making it fully text searchable. Scanned, handwritten, typewritten and photographed documents can all be scanned by Search-It thanks to its advanced AI-powered OCR capabilities. Your data is now your treasure trove.
Learn more
Classify
Staying on top of what types of documents you store and receive is an efficiency-blocking headache. Classify automatically recognizes the documents you have in your collection, as well as the ones coming in, and keeps you in the know.
Learn more
Your data at maximum value
All your data at your fingertips
Search-It uses optical character recognition to scan documents, incoming or existing.
File type is regardless - anything with text will do.
If you thought your archive was valuable before, wait till you experience instant and total archive access.
Classifying documents while you relax
Determining document type is a critical task for your business. When that process is automated it becomes an enjoyable task.
A tool that saves you the hours required to classify documents means many things. More than anything else, it means freedom to deliver more value to your customers.
Operational efficiency at every level
Total operational efficiency means many things. It means freed up manpower and more time to focus on critical tasks.
Operational efficiency also enables streamlined workflows, released funds and, perhaps most importantly, more time to catch your breath. An attainable reality with Search-It and Classify combined.
Those who use Operational Efficiency
Quion
To serve these 400,000 households, Quion's customer service representatives must search through 55 million documents or 350 million pages on a daily basis. Much of this archive has not been made searchable. Relevant document metadata might also be missing, and it is not always clear whether a given customer file contains all necessary documents. While a customer service representative searches through this archive, a considerable amount of time passes for the customer.
Operational Efficiency testimonials
The availability of a highly innovative IT infrastructure is a prerequisite to realize our ambitions and strengthen our position in the Dutch market. Looking back on a smooth implementation process as well as a streamlined onboarding of our launching customer, we believe that we have made the right choice with Hyarchis.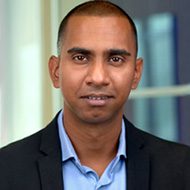 With unrestricted access to our source documents which contain our customer information, we create a single source of truth within our company. This is a source of truth that we can rely upon within all of our business processes. Together with Hyarchis, this is the first step in a long-term roadmap with which we aim to create large-scale automation for both our acceptance and quality assurance processes.
The introduction of GDPR conflicts with our retention obligation, which means that we can no longer store sensitive information such as a BSN number in our archive. That sounds simple until you become aware that our archive consists of large volumes of unstructured and uncategorized documents. Thanks to intelligent and automated solutions, we can meet regulatory obligations in all cases and in conjunction at the same time.
Did we pique your interest?
See how Hyarchis can change the game for you.
Request a demo