Regulatory Technology on the Rise | Hyarchis RegTech Report
AI-powered Fintech solutions for regulatory compliance and operational efficiency
Industries Hyarchis operates in
Mortgage services
Banking
Insurance
Finance
What they're saying about Hyarchis
The availability of a highly innovative IT infrastructure is a prerequisite to realize our ambitions and strengthen our position in the Dutch market. Looking back on a smooth implementation process as well as a streamlined onboarding of our launching customer, we believe that we have made the right choice with Hyarchis.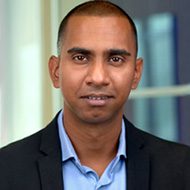 With unrestricted access to our source documents which contain our customer information, we create a single source of truth within our company. This is a source of truth that we can rely upon within all of our business processes. Together with Hyarchis, this is the first step in a long-term roadmap with which we aim to create large-scale automation for both our acceptance and quality assurance processes.
We entrusted Hyarchis with the delivery of a cloud-based document management system because of their extensive track record in the mortgage industry. Although both project and process were intensive, communication was always clear which resulted in a successful implementation. The rollout to our 180 locations was achieved without a hitch, which can partly be credited to the e-learning that was prepared for the end users. The final product was so intuitive that we were able to use it immediately after implementation as if nothing had changed.
More stuff to check out
The beginning of this year was accompanied by interesting news from the mortgage world. The Dutch neo-bank Bunq launched its own mortgage line, while the American digital lender Milo officially...
Read more
Did we pique your interest?
See how Hyarchis can change the game for you.
Request a demo