Streamlined compliance solutions for accounting firms
Discover the power of Hyarchis Comply – the leading compliance solution for accounting firms. From onboarding to continuous monitoring and remediation, Hyarchis Comply ensures full compliance with Know Your Customer, AML/CFT, and GDPR regulations.
Get in touch
Dutch accountancy offices are being served
Documents are being managed
End customers: streamlining documents efficiently
All-in-one solution for your compliance challenges
Lengthy onboarding processes, missing documents and tedious manual processes are now a thing of the past. Our cloud-based platform streamlines your client onboarding processes, ensures you are in control of the data you process and keeps you compliant with rules and regulations.
Book a demo
Time and cost savings
Automate manual tasks and reduce operational costs.
Enhanced accuracy
Minimize errors with our intelligent data extraction and verification tools.
Better risk management
Identify and mitigate potential risks through our advanced due diligence solutions.
Streamlined compliance processes
Ensure regulatory compliance while keeping costs of time and money to a minimum.
How Hyarchis Comply works
Document Manager
Our cutting-edge document management system combines artificial intelligence (AI) and cloud technology to ensure that you are in full control of your data.
Securely store and retrieve documents
Search your entire document archive
Identify and classify documents
Automatically blur sensitive client data
Learn more
Compliance Manager
With Compliance Manager's digital onboarding solution in place, you can effortlessly verify the authenticity, accuracy, and completeness of your clients' documents and data.
Client identification process
PEP & sanction and adverse media scan
Chamber of Commerce check
Learn more
Clients that trust Hyarchis

Digital onboarding: the Hyarchis way
In this video the team at FSV Accountants + Adviseurs explain how they use Hyarchis Comply to streamline the process of digital onboarding.
Choose the right solution for you
Can be chosen as a stand-alone solution
Cloud-based document storage
Tailored dossier structure
Document and version history
Can be chosen as a stand-alone solution
Intelligent questionnaires
Hyarchis Comply (Document Manager + Compliance Manager)
The combined package provides integrates Document Manager and Compliance Manager for a full service solution.
Integration of additional add-on features
Contact our sales team
We were searching for a system that integrates with our CRM and our finance solutions and Hyarchis Comply does that seamlessly. This means that the documents automatically are put directly into Hyarchis.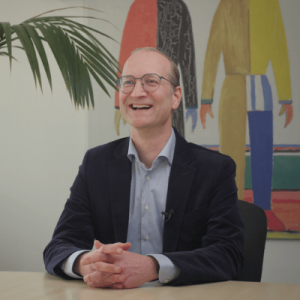 Gijs van der Voet
Director
The firm has been using Hyarchis Compliance Manager since 2020, in order to be able to comply better with AML and CTF regulations. The application gives a clearer picture of new clients, resulting in a more accurate risk profile of clients.
Sanne van Schaik
Accountant
What really impressed us was the user-friendliness of the system, everyone in our office is able to work with the software. What Hyarchis Comply offers we have not yet encountered in other solutions.
Gert-Jan van Ginkel
Director
Want to know more about Hyarchis Comply?
Contact our dedicated Sales team to find out how our solutions can benefit your firm.
Book a demo