Regtech & Compliance
Data retention and regulatory compliance are part and parcel of modern document management. An unprecedented wave of regulatory reform has made clear the obligation for proactive and compliant data management. The Hyarchis Regtech & Compliance suite puts you ahead of regulatory risk with a simple, scalable, and automated compliance experience.
Make data work for you
Only necessary data is stored
Blur out sensitive data that isn't necessary to store in your archive.
Customize the data type for omission to your company's needs.
Let AI do the hard work and grab a coffee while you wait.
Archive completeness – always
Normally, making sure your archive is complete and compliant is time-consuming. With AI, it isn't.
Intelligent tools flag any issues regarding completeness quickly and accurately. A short pit-stop with a human being and you're off to the races again.
Get to know your customers
Know all your customers, in-and-out.
Guaranteed peace of mind knowing who your customers are. Play a part in reducing criminal activity around the globe.
Those who use Regtech & Compliance
SARE&F
Syntrus Achmea Real Estate & Finance (SARE&F) has grown steadily in recent years because of their strategic acquisitions of mortgage and real estate portfolios. A challenge with such acquisitions is the data quality of individual customer files. The collection and organization of this customer information was done before SARE&F acquired the files which means that the quality, completeness and correctness of customer data within cannot be confirmed with certainty.
Regtech & Compliance testimonials
The availability of a highly innovative IT infrastructure is a prerequisite to realize our ambitions and strengthen our position in the Dutch market. Looking back on a smooth implementation process as well as a streamlined onboarding of our launching customer, we believe that we have made the right choice with Hyarchis.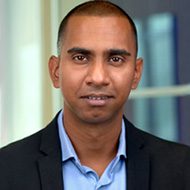 With unrestricted access to our source documents which contain our customer information, we create a single source of truth within our company. This is a source of truth that we can rely upon within all of our business processes. Together with Hyarchis, this is the first step in a long-term roadmap with which we aim to create large-scale automation for both our acceptance and quality assurance processes.
The introduction of GDPR conflicts with our retention obligation, which means that we can no longer store sensitive information such as a BSN number in our archive. That sounds simple until you become aware that our archive consists of large volumes of unstructured and uncategorized documents. Thanks to intelligent and automated solutions, we can meet regulatory obligations in all cases and in conjunction at the same time.
Did we pique your interest?
See how Hyarchis can change the game for you.
Request a demo