Document Processing
Fully automated document processing based on artificial intelligence. You save time, avoid errors and keep focus. By eliminating manual tasks, you increase reliability to 99% and always work according to the most current laws and regulations!
Request a demo
Say goodbye to manual document processing
Our AI-powered solution helps recognize documents, extract data and edit sensitive information with an accuracy of 99%. Onboard customers smoothly while saving time and avoiding human error via automation.
Regulatory compliance without compromise
Securely share, convert, recognize and extract data while staying compliant with GDPR, AML, and KYC requirements. We automate your document processing and regulatory compliance without compromise.
Save time, prevent mistakes and stay focused on your customers
Automate document processing with an AI-powered solution.
The problem
Financial services providers still lose a lot of time manually processing documents. This creates mistakes and comes at the expense of customer centricity.
Our solution
With Hyarchis' AI-powered solutions, you can recognize documents, extract data and edit sensitive information with an accuracy of 99%.
Application
Hyarchis document processing helps onboard customers smoothly and supports financial service providers in staying focused on their core business.
Document Processing testimonials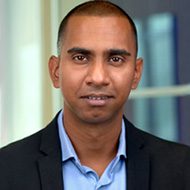 With unrestricted access to our source documents which contain our customer information, we create a single source of truth within our company. This is a source of truth that we can rely upon within all of our business processes. Together with Hyarchis, this is the first step in a long-term roadmap with which we aim to create large-scale automation for both our acceptance and quality assurance processes.
Did we pique your interest?
See how Hyarchis can change the game for you.