Hyarchis Enterprise
A comprehensive, online document management system. Designed to be hassle-free, Hyarchis Document Management strikes a balance between efficient, secure data management and a seamless user experience. Kick back, relax and let Hyarchis Document Management deliver peace of mind in a data management experience.
Demo request
AI-powered online document management
Full-service and cloud based, Hyarchis Document Management is powered by artificial intelligence. By incorporating the Hyarchis Operational Efficiency and Regtech & Compliance product suites, Hyarchis Document Management operates on an automated and compliant framework, turning your document archive into a data goldmine. The cherry on top? Hyarchis Document Composition, a powerful template-based document composition tool featured in HDM.
Compliance and ERP
Total Office 365 integration allows collaboration on documents in real-time. The integration also allows the sharing of documents or folders with stakeholders, internal or external.
Combined with our archive completeness and GDPR compliance checklist, Hyarchis Document Management cover all bases, and then some.
Cloud archive access like never before
Want to learn how Hyarchis Document Management can turn your data archive into a cloud-based treasure trove of information?
Online access – anywhere and anytime
Unlimited access to your documents. Always, anywhere, whenever you need.
Audit trail
A complete overview of a document's history, complete with version control, historical views and edit trail.
Permissions and accesses
Complete control over archive access. Set custom access rules so the documents people need to see are the ones they see.
Document composition
Servicing your outgoing customer communications in an efficient and hassle-free manner. Easy template management based on Microsoft Word for batches and on-demand documents.
GDPR compliance
Custom storage periods for documents as well as automated removal of documents upon period expiration. Ensures archive compliance with legislation, such as the GDPR.
Integration with Office 365
Seamless integration with Microsoft Office products as well as Office Online. Full access to HDM through low-cost Office licenses.
Happy Hyarchis Document Management users
De Hypotheker
The Hyarchis Document Management system, or HDM, was specifically designed for the financial services industry. By implementing HDM, De Hypotheker has all its customer data available in a centrally accessible location in the cloud. Additionally, De Hypotheker has gained a marked increase in efficiency as well as the assurance that their customer data is always GDPR compliant.
What those users are saying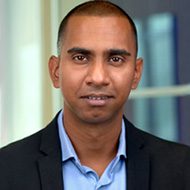 With unrestricted access to our source documents which contain our customer information, we create a single source of truth within our company. This is a source of truth that we can rely upon within all of our business processes. Together with Hyarchis, this is the first step in a long-term roadmap with which we aim to create large-scale automation for both our acceptance and quality assurance processes.
The availability of a highly innovative IT infrastructure is a prerequisite to realize our ambitions and strengthen our position in the Dutch market. Looking back on a smooth implementation process as well as a streamlined onboarding of our launching customer, we believe that we have made the right choice with Hyarchis.
The introduction of GDPR conflicts with our retention obligation, which means that we can no longer store sensitive information such as a BSN number in our archive. That sounds simple until you become aware that our archive consists of large volumes of unstructured and uncategorized documents. Thanks to intelligent and automated solutions, we can meet regulatory obligations in all cases and in conjunction at the same time.
Did we pique your interest?
See how Hyarchis can change the game for you.