Data Management
A comprehensive, digital document management system designed for efficient onboarding, remediation, and customer file lifecycle management. The tool balances efficient, compliant, secure data management and a seamless user experience. In addition, it helps optimize the governance of KYC and AML-related processes by leveraging advanced workflows and granular access rights for all roles.
Demo request
Hyarchis Enterprise
A comprehensive, online document management system. Designed to be hassle-free, Hyarchis Document Management strikes a balance between efficient, secure data management and a seamless user experience. Kick back, relax and let Hyarchis Document Management deliver peace of mind in a data management experience.
Learn more
Hyarchis Comply
Hyarchis Comply is a one-stop-shop for all compliance challenges of the Dutch accountant. With an AI-powered document management system, we help accountants to comply fully automatically with regulations such as Know-Your-Customer, AML/CFT, GDPR and alike. While we efficiently organize the back office, you can focus on what really matters – the client. From the onboarding of new customers, monitoring of existing ones to the remediation of historical customer data, we ensure that you can do business with peace of mind. We take care of the rest.
Learn more
Happy Hyarchis Enterprise users
De Hypotheker
The Hyarchis Document Management system, or HDM, was specifically designed for the financial services industry. By implementing HDM, De Hypotheker has all its customer data available in a centrally accessible location in the cloud. Additionally, De Hypotheker has gained a marked increase in efficiency as well as the assurance that their customer data is always GDPR compliant.
What those users are saying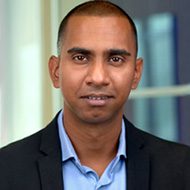 With unrestricted access to our source documents which contain our customer information, we create a single source of truth within our company. This is a source of truth that we can rely upon within all of our business processes. Together with Hyarchis, this is the first step in a long-term roadmap with which we aim to create large-scale automation for both our acceptance and quality assurance processes.
The availability of a highly innovative IT infrastructure is a prerequisite to realize our ambitions and strengthen our position in the Dutch market. Looking back on a smooth implementation process as well as a streamlined onboarding of our launching customer, we believe that we have made the right choice with Hyarchis.
The introduction of GDPR conflicts with our retention obligation, which means that we can no longer store sensitive information such as a BSN number in our archive. That sounds simple until you become aware that our archive consists of large volumes of unstructured and uncategorized documents. Thanks to intelligent and automated solutions, we can meet regulatory obligations in all cases and in conjunction at the same time.
Did we pique your interest?
See how Hyarchis can change the game for you.